BLUETOOTH CONTROL: Use your mobile device's Bluetooth functionality to control and program your B-hyve (Android or iOS) from within its Bluetooth signal range of up to 150 feet. You can program your timer through the app or with your web browser

KNOW THE FLOW: The built-in flow meter allows you to track water usage, and can be measured by gallons or by time. Ideal for all kinds of applications, including watering plants, gardening, washing your car, filling your pool, and greenhouse/hydroponics

MULTIPLE USES: Ideal for gardens, hydroponics, greenhouses and more

QUICK SETUP: One-touch manual watering at the timer for instant faucet use at any time

EXPANDABLE SYSTEM: Add additional smart timers to create multiple watering zones in your yard (Sold Separately).EASY TO INSTALL AND USE: Setup is very straightforward and simple. Just download the B-hyve app and create an account, then install your timer at your hose faucet, then program your timer in minutes.DURABILITY: Your B-hyve is made to last, with a weatherproof and leak-free design that ensures timer performance and keeps the two AA batteries (not included) safe from the elements.SEAMLESS INTEGRATION: The timer works with other B-hyve devices like the B-hyve Smart Wi-Fi Sprinkler Timer and more.SAVINGS: Use your B-hyve to save yourself water, time, and money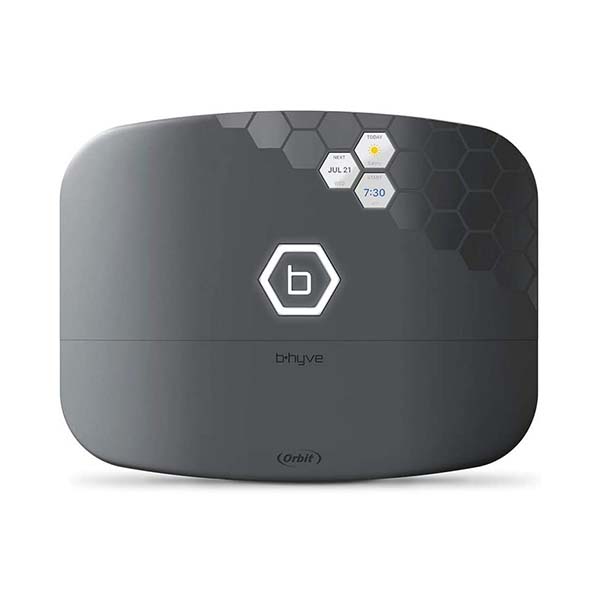 The B-hyve® XR smart sprinkler controller is the ultimate high-performance sprinkler timer for the best-looking yard on the block. Make landscaping water waste a thing of the past with a Wi-Fi-enabled smart sprinkler system that allows you to maintain your property with ease. Dual Wi-Fi signals deliver a strong, consistent signal so you can make changes to your watering schedule from anywhere with your smartphone. The 8 or 16 zones and support for wireless valves make it easy to add that extra drip zone for the garden.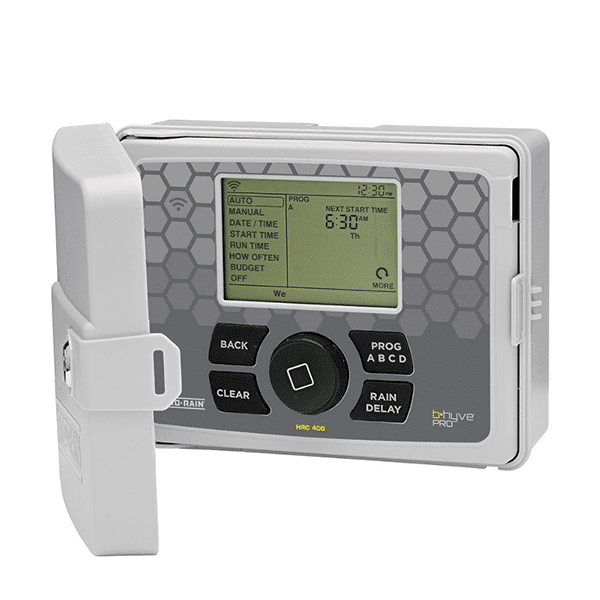 The Hydro-Rain HRC 400 Smart Irrigation Controller, powered by B-hyve, combines the easiest-to-program controller on the market with the remote capabilities of Bluetooth and Wi-Fi.